A historical Study of Judges and the Rule of Law in the West
On 27 April 2017, a lecture on ¡°A historical Study of Judges and the Rule of Law in the West¡± was given in Renmin Law School by Professor Hans Petter Graver from the University of Oslo who specializes in a broad range of issues within law, sociology and legal theory.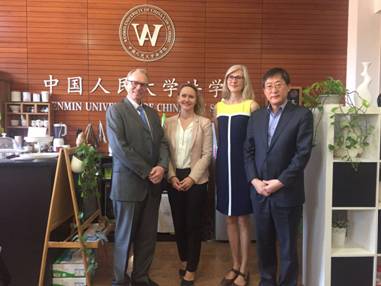 Before the lecture, Dean Han Dayuan introduced to Professor Graver and his colleague Ms. Cecilie Figenschou and Ms. Hilde Salvesen the programmes Renmin Law School are currently working on including the cooperative European Law Programme with the University of Geneva. Ms. Figenschou expressed her wishes for further academic communication with Renmin Law School.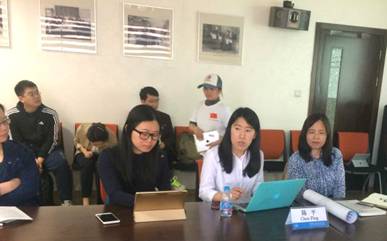 In his speech, Professor Graver applied institutional theory as developed in the study of the history of economic development and political order to the development of law. He took the institutional theory developed by Douglass C. North and the theory of Francis Fukuyama on the development of political order as a starting point. During the Second World War, the political situation in Western Europe was in turmoil and full of terrorism. Democratic Law in nations under the rule of Nazis and Fascist was turned into Authoritarian law. Nevertheless, the independence of judges as well as the court system was inviolable. Taking German legal system as an example, Professor Graver analyzed the significant role of judicial independence and judges in promoting the terrorism during the second World War by a comparison with the legal systems of South Africa, France, Italy and Chile and an introduction of the history, religion, judicial limits, law application and law interpretation in Western Europe.




During the interactive Q & A session, students came up with questions from the perspectives of administrative law, capital market¡¯s impact on the rule of law and international criminal law, to which Professor Graver responded one by one. Professor Lin Jia made some comments also made some comments and further discussed with Professor Graver on how to achieve the balance between the value goal of law and its function as an institutional tool.

(Editor: Wu Huimin)